Building Trust
Quick turnaround, reliable results and the quality system will be a substantial competitive advantage for your company.
TAM´s ability to provide added value to our customers is based on organizing multiple talents into a focused set of technological capabilities. With more than 5000 tests per year, TAM provides services and, whatever our client´s discipline, one certain thing is: When a sample is sent to TAM, you can be fully confident in the results, because you are working with a company known in the market for being meticulous.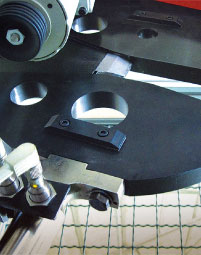 We provide our clients with up-to-minute information on the sample status through the in-house laboratory information management software. The need for a quick responsiveness is something understood by everyone in the company. Turnaround time has been improved without sacrificing quality.
Dedicated to a continuous improvement philosophy, TAM is constantly seeking out new methods and technologies to perform our service in a better, quicker and more cost-effective way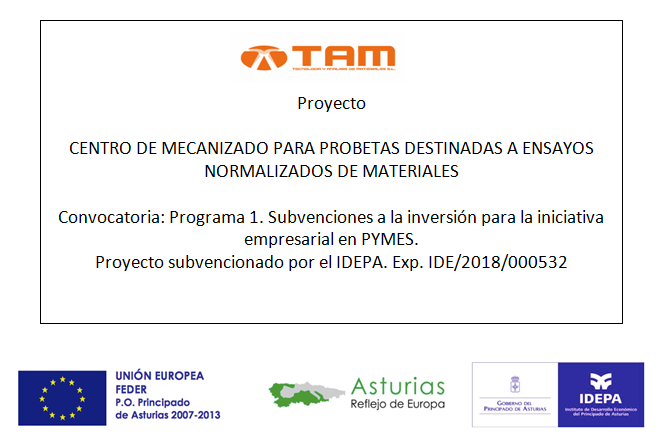 Proyecto destinado a la adquisición y puesta en marcha de dos máquinas de mecanizado, que permitan obtener probetas con una precisión y características metrológicas requeridas por las normas de aplicación, así como niveles de productividad acorde a las demandas de nuestros clientes. Los materiales destinado a fabricación industrial y por tanto , objeto de ensayos presentan características mecánicas distintas ( dureza, tenacidad,…) por lo que la tecnología de mecanizado a adquirir debe permitir una aplicación amplia de materiales que pueden ser diferentes variedades de aceros, soldaduras, aleaciones aluminio, composites…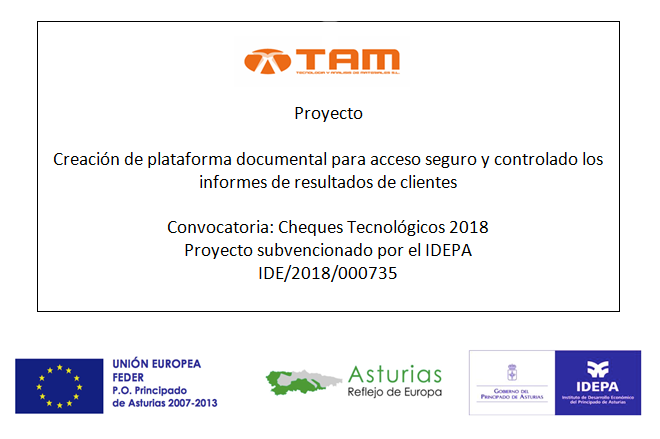 Proyecto destinado a la puesta en marcha de una plataforma de comunicación en las informes de ensayo realizados por TAM queda a disposición del cliente, en un entorno digitalizado, accesible y controlado; que permite al cliente un acceso ágil y organizado a los resultados de los ensayos, así como la confianza de que se realiza en un entorno de confidencialidad y seguridad de la información.